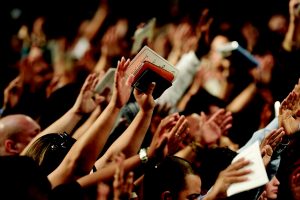 Each morning that I'm gifted with a new day of life, I jump start my day with a moment of silence, reflection and prayer — just before I settle into my daily routine of drop-offs, pick-ups, and drive-by errands.  As a woman and mother, I find myself praying for the well being of others. I pray for my son's protection, health, focus and ability to maneuver through life's bullshit; often delivered by manipulative teenagers who are bored with insecurity and self doubt.
My prayer for my mother, father and my Bae, is that their mind, body and spirit is armed with the presence of the Lord, and their immune systems are armored with heavy duty resistance. I extend the same spiritual security for my sisters, brothers, nieces, nephews, and BFFs, and pray that their challenges result in victories.
Read more and find out who prayed for Jahzara.